EEOC Proposed Rule on Employer Wellness Programs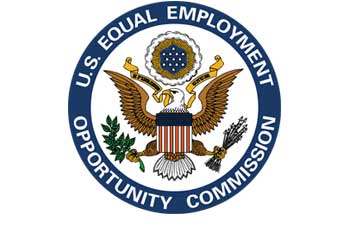 On April 20, the Equal Employment Opportunity Commission (EEOC) published a Notice of Proposed Rulemaking (NPRM) in the Federal Register that clarifies how the Americans with Disabilities Act (ADA) applies to employer wellness programs that include a health assessment or wellness screening.
In the past year, the EEOC filed suit against three companies, claiming that their wellness programs contained penalties that violated the ADA. The suits claimed that the magnitude of the incentives offered made the programs effectively involuntary and that the information collected was used to discriminate against employees. The EEOC's position was that the ADA allows only "nominal" incentives, in conflict with the Affordable Care Act (ACA), which allows incentives up to 30 percent of the cost of self-only coverage.
In its fall 2014 regulatory agenda, the EEOC stated that they would be issuing amended guidelines in February 2015 in an attempt to reconcile the conflict between the ADA and ACA. The new EEOC proposed rule has just been published and is subject to public comment until June 19.
The EEOC's proposed rule makes clear that wellness programs are permitted under the ADA but that they may not be used to discriminate based on disability. It also confirms the important safeguards provided to employees by the ADA.
Program Design
Wellness programs should be reasonably designed to improve health or prevent disease and must not be unduly burdensome to employees.
Any information collected in a program, such as health assessment data or biometric results from screenings, should provide feedback on health risks to employees.
Wellness Incentives
The rules regarding incentives are consistent with the ACA:
There is a 30% cap on financial incentives, or penalties.
Incentives may be offered for participation in a wellness program and/or for achieving health outcomes.
Voluntary Participation
Programs must be voluntary and employers must be sure that they:
Do not require employees to participate
Provide reasonable accommodations that allow employees with disabilities to participate and earn incentives
Do not deny health insurance to employees who do not participate, and
Do not take any adverse employment action or retaliate against, interfere with, coerce, or intimidate employees who do not participate or who do not achieve certain health outcomes
Confidentiality
Medical information collected as a part of a wellness program must be kept confidential in accordance with ADA requirements and the HIPAA Privacy Rule and may be disclosed to employers only in aggregate form that does not reveal the employee's identity.