Medicare Chronic Care Management Reimbursement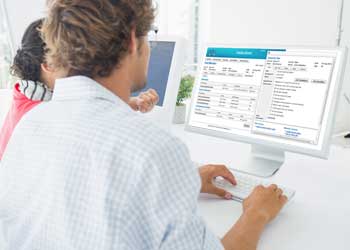 Starting in January 2015, Medicare will pay a monthly chronic care management (CCM) fee of $40.39 for providing care management services to seniors with two or more chronic conditions. These care management services may be delivered by physicians or other healthcare providers, such as clinical nurse specialists, and may include non-face-to-face services.
The target population is estimated to be large, representing a sizeable new revenue opportunity for eligible providers. A recent survey from the Commonwealth Fund reported 68 percent of U.S. adults ages 65 and older as having two or more chronic conditions.
In addition to gaining the beneficiary's written consent and providing 20+ minutes of care per month, CMS requires a provider to have five capabilities to be eligible to bill for CCM:
Use a certified EHR;
Maintain an electronic care plan;
Ensure beneficiary access to care;
Facilitate transitions of care, and
Coordinate care.
The electronic care plan is based on an assessment of the beneficiary's needs, which must be updated at least annually. This annual assessment should include the beneficiary's:
Functional status related to chronic health conditions,
Cognitive limitations or mental health conditions that could impair self-management,
Preventive healthcare needs, and
Physical and environmental needs.
CMS requires a provider to use some form of electronic system to maintain the care plan but, recognizing that current EHRs are limited in their ability to support these functions, allows providers to use other tools available in the market.
PDHI's NCQA certified health risk assessment for Medicare populations can be used to identify beneficiaries with two or more chronic conditions and to meet the requirement for an annual assessment of needs.
PDHI's health coach information system meets care plan requirements by managing workflow, scheduling appointments, documenting encounters, and providing a secure messaging system.