PDHI and eTrueNorth Join "The Fight Is In Us" Campaign Encouraging COVID-19 Survivors to Donate Plasma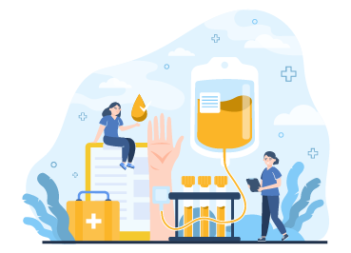 PDHI and eTrueNorth have collaborated to participate in the federal government's The Fight Is In Us campaign. This broad-based national campaign will encourage all individuals who have recovered from COVID-19 to donate plasma that may help others diagnosed with the virus.
eTrueNorth enables laboratory testing at retail pharmacies and more than 50% of all drive-through COVID-19 specimen collection sites supported by PDHI's ConXus Platform. Individuals who receive a COVID-19 positive test result from the 350 drive-through specimen collection sites will now receive communications via email about the benefits of donating plasma.
When an individual recovers from COVID-19, they produce antibodies that may be able to help others. This is called convalescent plasma. A COVID-19 survivor's convalescent plasma may be transfused into patients struggling against the virus or used to develop another potential treatment.
Individuals who have had a positive test result from one of the drive-through specimen collection sites will be asked to consider donating plasma by visiting https://thefightisinus.org/. COVID-19 survivors can then learn if they are eligible to participate and find their closest donation center.
How to Get a COVID-19 Test
Individuals that desire a COVID-19 test should visit www.doineedacovid19test.com, to identify the specimen collection sites that are coordinated by eTrueNorth. Upon registering, individuals can select a location, date and time for specimen collection. Results are available within three to five business days of specimen collection.
Related News
eTrueNorth Actively Participating in "The Fight Is In Us" Campaign Encouraging COVID-19 Survivors to Donate Plasma