ConXus Platform Enhancements — July 2021
Available: July 15, 2021
Overview
This update includes enhancements to the participant user interface and new program management functions for client administrators.
Challenges
New Look-and-Feel
The challenge widget has been updated with a new look-and-feel that replaces clip art with photo images and utilizes a rotator for available challenges in place of a listing.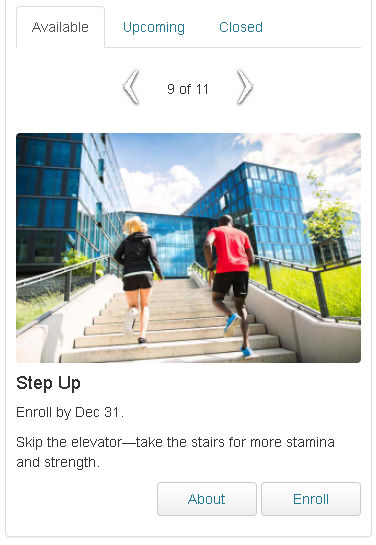 Team Selection
To simplify team selection, in addition to the team search function, participants may now scroll through existing teams to find a team with available capacity to submit a join request.
Events
The event widget has also been updated with a new look-and-feel that implements a rotator for available events in place of a listing. Clients can continue to define event specific graphics for use within the widget.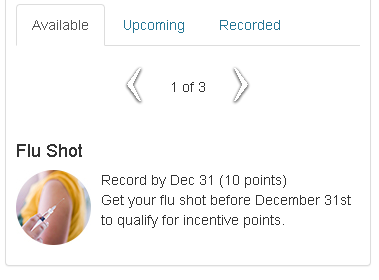 Screening Forms
To improve the look-and-feel and for consistency, the upload/download feature within the Screening Widget that allows participants to load PCP forms has been broken out into two separate buttons.
Client Administration
Challenge Completion
Client administrators now have access to view challenge completion criteria to give visibility into challenge completion requirements.

Test Users
To improve program setup and deployment, clients are now able to delete programs from test users.
Event Verification Upload
The Event upload feature that allows a participant to upload documented proof of event completion has been updated to allow for FTP integration. This allows clients the option to transfer uploaded documents to an FTP site for review.