ConXus Platform Enhancements – June 2018
Available: June 5, 2018
Overview
This update includes a number of enhancements to the ConXus Wellness Hub and the ConXus Administrator Reports.
Wellness Hub
New Rotator Widget
A new rotator widget has been added to the dashboard library that allows clients to promote wellness activities from a single widget incorporating multiple images and videos.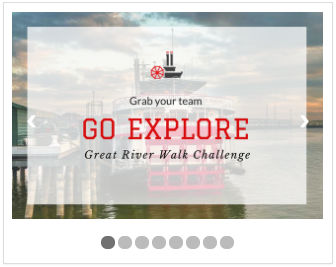 Clients can change the images and videos at any time during the program. To assist in this process, we have extended our image library to provide template images for all our challenges as well as other common wellness activities.
New Display Scheme
To provide greater flexibility in look-and-feel, a new display scheme is now available that allows full-screen width header, footer, and content background options.
Form Upload
The form upload function now includes a listing of forms that have been uploaded that is viewable to the participant. The option to provide the participant with email confirmation that a form has been successfully uploaded is also available.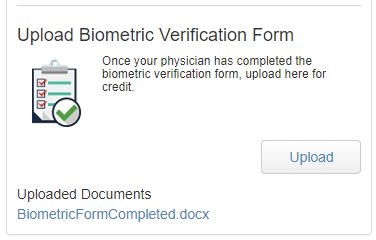 In addition, the form upload option is now supported in the event recorder for programs where a verification document is required to confirm event completion.
Action Plan Availability
For greater personalization, the action plans available to each participant can now be defined based on health risk. For example, a client may choose to present Tobacco Cessation as an option only to tobacco users. Controlled availability works in addition to the current action plan recommendation option.
Programs already utilizing action plans will not be updated to include this by default.
Qualifying Activities
The qualifying activities widget now includes improved status messaging for time-based programs and simpler navigation for programs with many time periods or tiers.
Twitter Widget
The Twitter widget has been updated to reflect Twitter's new integration guidelines.
Administrator Reports
Health Risk Trend Report
The health risk trend report has been updated to reflect the enhanced graphics and layout already offered by the health risk report. The health risk trend report can be used to compare health risks for a single group in two time periods or to compare health risks for two different groups,
Qualifying Activities Reports
To better report on programs with complex incentive designs, the two existing qualifying activities reports have been replaced with three new reports; Basic, Time Period, and Tier.
Basic reports on participant status for basic activities.
Time Period reports on participant status for each period selected and for all contained activities.
Tier reports on participant status for each tier selected and for all included activities.
In addition to participant status, each report provides program summary statistics and details of any exemptions granted.