ConXus Wellness Portal Enhancements
Available: May 30, 2016
Enhancements to the Wellness Portal include addition of Facebook and Twitter widgets, integration of more pedometer devices and apps into activity challenges, and additional configuration options for program text and graphics.
Registration
A configurable registration error message has been added to the ConXus Registration/Logon Portal. This allows clients to define an error message that is displayed when a participant cannot complete registration because the entered information does not match eligibility data.
Social Wellness
Facebook and Twitter widgets allow social wellness to be added to your portal. Each end-client program can integrate to an end-client specific Twitter or Facebook page, allowing end-client wellness coordinators to post news, images, and events.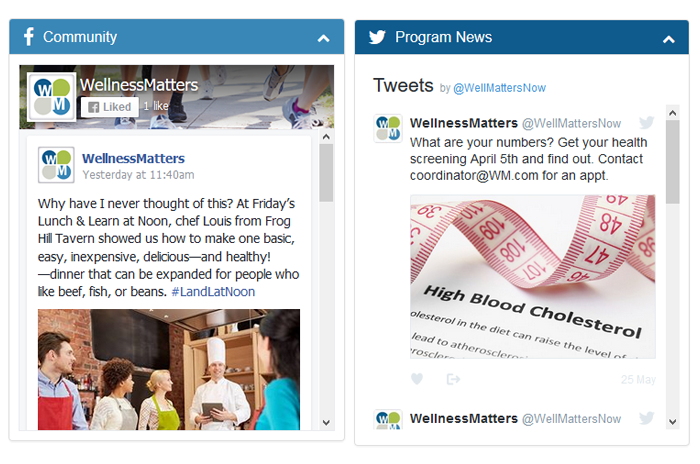 Rewards Image
A configurable image has been added to the rewards widget on the participant dashboard to provide a graphical representation of points earned. By default, a gray circle will be implemented; clients provide their own images.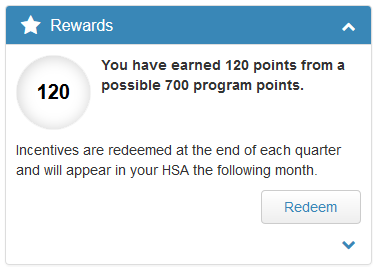 Fitness Devices & Apps
The exercise and activity challenges have been updated to integrate with additional fitness trackers including Fitbit, Garmin, and Withings Health Mate.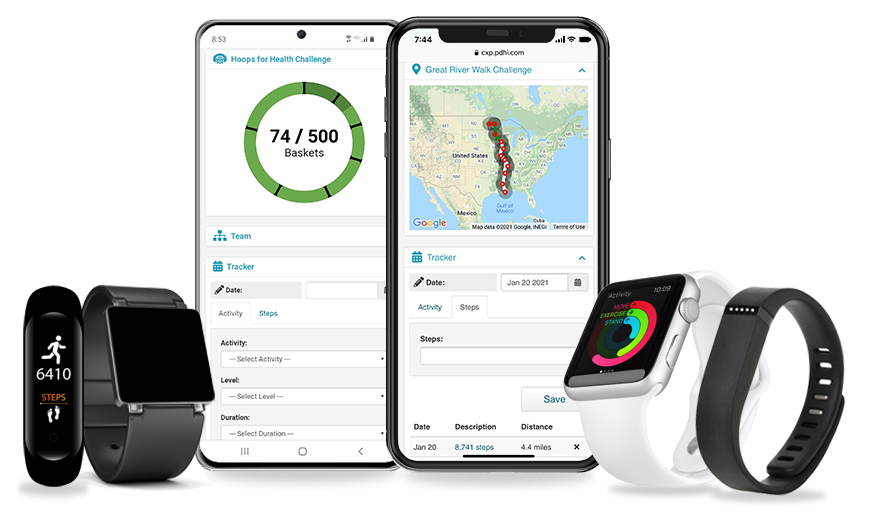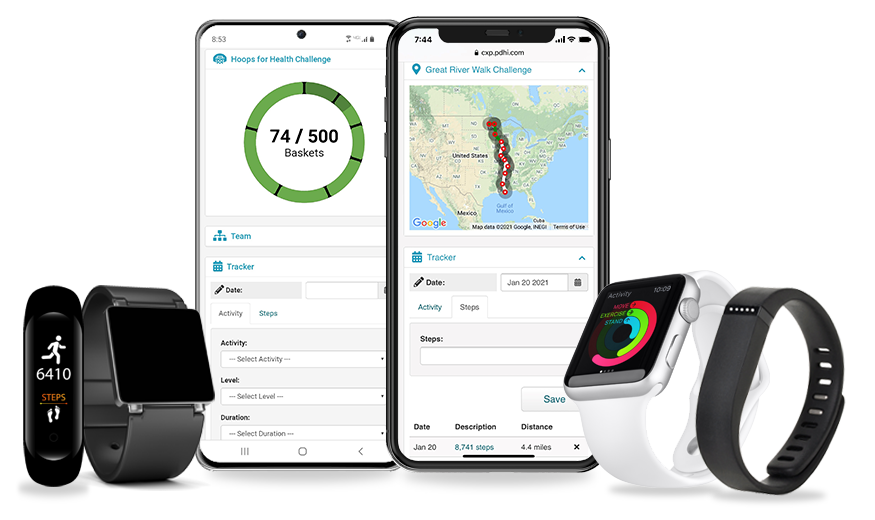 Informational Text
Additional configurable text by program can now be added to some of the dashboard widgets. This additional text appears under the widget status text and allows clients to emphasize additional instructions or requirements. The following widgets allow this configuration:
Assessments
Action Plans (displayed when not enrolled in an action plan)
Challenges (displayed when not enrolled in a challenge)
Events
Qualifying Activities
Wellness Targets
Rewards
Qualifying Activities
The order in which activities in the Qualifying Activities widget appear to the participant has been updated so it now matches the order in the program setup.
Health Risk Assessment
Decimal weights, to one decimal place, are now supported when loading weight results into the health risk assessment.