Introducing the Park Pass – Northwest Activity Challenge
Available: September 21, 2023
Overview
Introducing the second installment of our National Park activity challenge series, Park Pass – Northwest! With their peaks and alpine lakes, the Northwest's National Parks are nature's playground and an activity lover's dream. Park Pass – Northwest features exercises that prepare and support the body for popular outdoor activities in each park such as hiking, golfing, skiing, and kayaking. With a mapped route that displays progress, this challenge is an opportunity for challengers to break a sweat and reach their peak performance.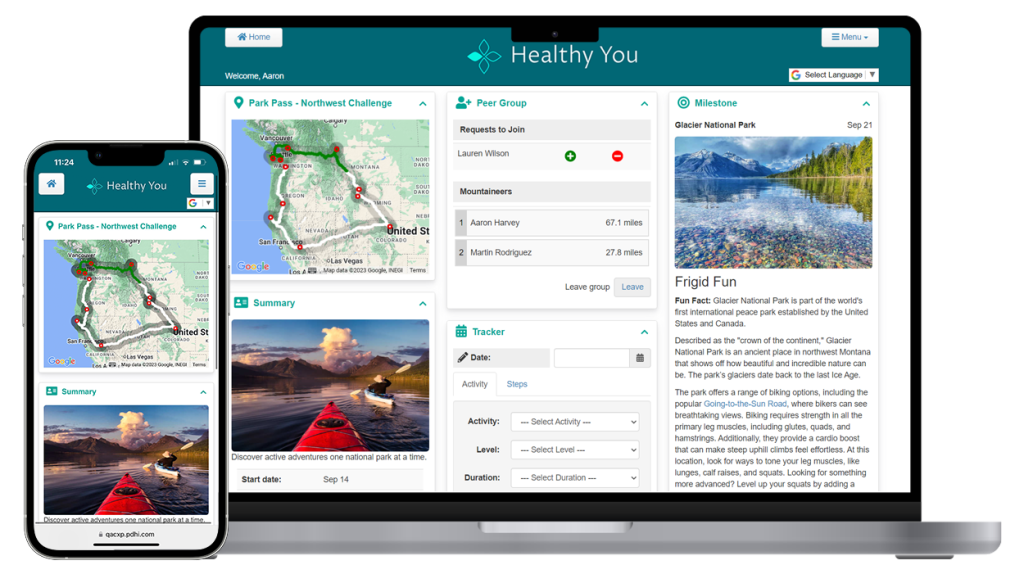 How it Works
Interactive Experience: Park Pass – Northwest consists of 10 milestones, each representing a renowned national park in the Northwest. As participants log their activity, they will unlock a new destination filled with fun facts and recommended exercises inspired by popular park activities, such as jump squats, weighted step-ups, and bent-over rows. The awe-inspiring landscapes, diverse ecosystems, and rich cultural heritage of these Northwest National Parks are motivation to stay active:
Olympic National Park
North Cascades National Park
Glacier National Park
Yellowstone National Park
Grand Teton National Park
Rocky Mountain National Park
Yosemite National Park
Redwood National Park
Crater Lake National Park
Mount Rainier National Park
Activity Tracking: Log any 20 physical activities, such as walking, hiking, running, or biking, through our user-friendly challenge dashboard. The tracker is customizable, so you can add additional popular activities to the drop-down list making it easier for your participants to log their activity. Popular fitness devices and apps including Apple HealthKit, Fitbit, and Google Fit can be connected to automatically capture daily step data.
Competition: Enrolled participants can join forces with colleagues, friends, or family members eligible for the program and create teams or peer groups to motivate one another. Sharing progress, encouraging healthy competition, and celebrating achievements can lead to higher engagement and outcomes.
Motivation: As participants conquer each milestone, they can receive incentive points and push messages featuring their earned park badges. Messages are tailored to communication preferences, whether by SMS text or email, at the optimal moment for maximum impact.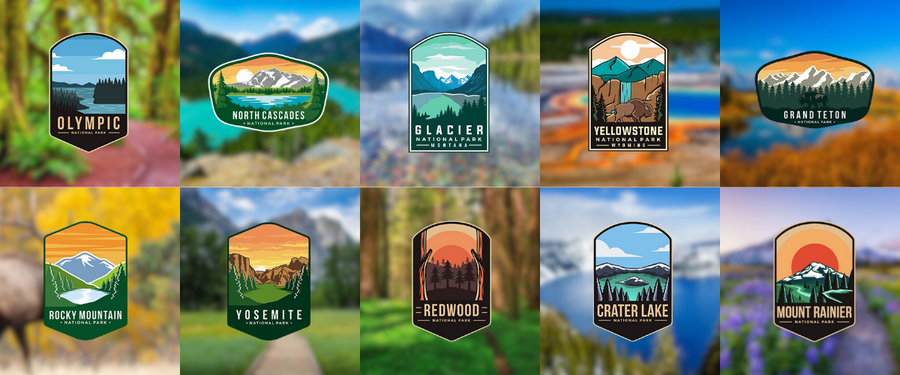 Park Pass – Northwest is an incredible adventure and an opportunity to prioritize well-being and embrace an active lifestyle. Engaging with nature, even virtually, has been proven to enhance mental and physical health, reduce stress, and increase overall happiness.