New Health at Home Challenge
Available: April 20, 2020
Overview
To help your participants stay healthy during the COVID-19 pandemic, PDHI has developed a new physical activity challenge — Health at Home. Participants track their home-based activities and reach milestones that offer guidance for all ability levels.
The Health at Home challenge is available for individuals and teams.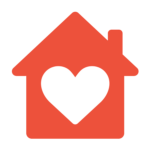 Health at Home
The Health at Home challenge encourages participants to improve their well-being with activities in their home, yard, and neighborhood. As participants reach milestones, they review exercises and behavior-change tips on how to accomplish daily and weekly goals alone, with family, or with friends through social media. An interactive map shows their progress along a client-chosen route.
During this 8-week challenge, participants can manually track their activities and steps or use their fitness device and app to autolog the data.
This activity challenge can be deployed to support different models:
Personal challenges allow participants to start at any time and advance at their own pace.
Corporate individual and team challenges require a defined start and end date, with all participants involved at the same time. Teams compete against each other, measuring team average distance when determining progress.
Promotional Materials
In addition to a how-to guide for wellness coordinators, the generic challenge includes a toolkit of promotional materials. Clients may customize the poster and mailer templates using Adobe Acrobat.