Personalization Enhancements for Users
Available: December 20, 2017
Overview
This update includes improvements in user personalization, dashboard appearance, and client configuration.
Added Personalization to Action Plans
To further personalize their plan, users can now choose to enroll in recommended action plans based on their health risks and readiness to change. Or they may choose to enroll in other available plans.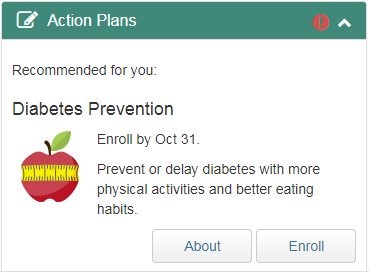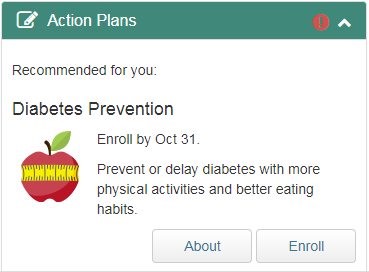 Widget Look & Feel
On the wellness and benefits dashboard, users now encounter a new look and feel to the following:
Health assessment widget
Coaching widget
The health assessment widget reflects a modern, interactive display for the wellness score. Clients may show or suppress the score.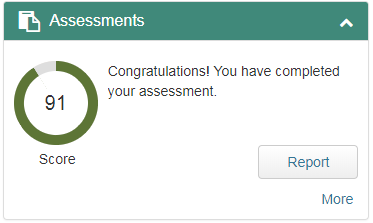 The coaching widget displays a circular instead of a square image of the assigned coach. Images already loaded into the system will be automatically be reformatted to display inside this new shape.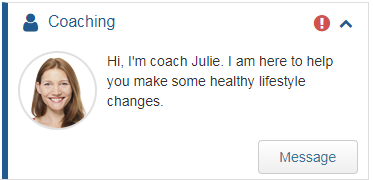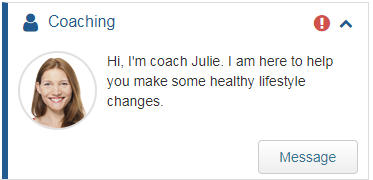 Dashboard Configuration
Client administrators can now further improve the user experience by:
Promoting specific challenges at the top of the challenge widget
Configuring widget appearance based on user progress in the program
Fully opening the Program Requirements widget instead of requiring the participant to click More to view all time- and tier-based activities