Boost HEDIS Scores with Member Rewards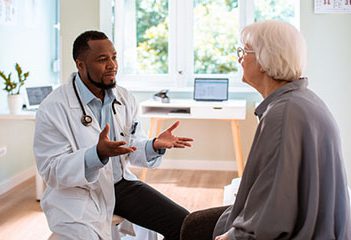 HEDIS scores play an important role in measuring plan performance and have a significant financial impact on payers. More than 200 million people are enrolled in plans that report HEDIS results. HEDIS measures contribute to Star Ratings for Medicare Advantage plans, and for commercial, Medicaid, and Medicare health plans, HEDIS measures are critical for NCQA Health Plan ratings.
Because of the COVID-19 public health emergency, in April 2020, the Centers for Medicare and Medicaid (CMS) modified HEDIS data submission requirements to provide beneficial allowances for plans. These allowances were removed in June 2022, and many insurers saw their ratings drop, which led to a decline in enrollment and reduced bonus payments.
A successful strategy that health plans can employ to boost their HEDIS performance is the utilization of member rewards programs. By incentivizing positive health behaviors and engagement with preventive care, these programs can significantly impact HEDIS scores and ultimately improve health outcomes for all members.
Targeted Rewards for Greatest Impact
Incentivizing the right healthy activity with the proper reward achieves maximum impact for a given budget. Begin by conducting a review of each line of business to identify weaker measures where specific care gaps need to be addressed. Then structure each reward program to motivate members to seek the care they need, targeting the incentivized activities and the value of the reward for each activity to boost engagement rates.
CMS does require that plans offer the same reward to all qualifying individuals, that the availability of the reward is communicated to all qualifying individuals, and that all qualifying individuals are provided with equitable opportunity for access.
Regulatory Requirements
The regulations at the federal and state levels are constantly changing, and health plans need to adapt their incentive designs for each line of business accordingly. CMS allows health plans to use incentives to encourage healthy behaviors and close gaps in care but enforces restrictions on the type of rewards that may be offered. Some states place additional restrictions on Medicaid and Dual Eligible Special Needs Plans (D-SNP) plans.
CMS's intent is to incentivize healthy behaviors among enrollees. Rewards cannot be used to purchase alcohol, tobacco, or firearms and cannot be converted to cash or cash equivalents. Rewards may offer tangible items such as wellness products, medical items, or groceries or use a restricted card redeemable at selected retailers and for specific categories of items or services.
Effective Rewards for Member Motivation
To ensure the incentives are effective, it is important to provide a variety of reward options that cater to members' preferences and daily concerns and consider the resources available in the community. Collaborating with local businesses and organizations ensures that rewards are meaningful and accessible to members.
Transparent communication ensures that members understand the potential rewards they can earn, as well as any qualification requirements and program limits. Timely notification of rewards earned and delivery of the reward itself (card or tangible goods) are vital for maintaining member engagement, reinforcing positive behavior, and creating a sense of accomplishment.
Member rewards programs offer a powerful strategy for health plans to improve their HEDIS measures and drive positive health outcomes. These programs can motivate members to adopt healthier lifestyles and engage in preventive care by personalizing incentives, addressing individual health behaviors, and complying with regulations. Collaboration with digital health companies like PDHI further enhances the effectiveness of these programs. Through transparent communication, timely delivery of incentives, and strategic alignment with targeted measures, member rewards programs can improve healthcare by encouraging positive behavior changes.
Block
A government-funded health plan concerned about specific HEDIS measures across different lines of business joined forces with PDHI to develop a rewards program.
Identifying at-risk HEDIS measures across various lines of business, the health plan partnered with PDHI to create a tailored incentive program to meet the unique needs of each population. The comprehensive solution featured a health plan-branded rewards center integrated with the member portal. This program effectively communicated incentive opportunities to each population, motivating members to take action towards better health outcomes. PDHI's ConXus Rewards platform integrated a merchant gift card restricted by SKU (Stock Keeping Unit). This allowed rewards to be redeemed for a range of qualifying products or services, offering members the flexibility to choose rewards based on personal preferences.
By leveraging PDHI's ConXus Rewards platform and implementing a well-crafted promotional campaign, the health plan successfully elevated member engagement and compliance with critical HEDIS measures. This initiative improved the overall effectiveness of the health plan by engaging members and motivating them to actively participate in actions that enhanced their health outcomes.

Define rewards that target members' health needs and compliance with quality measures.

Customize programs by line of business and track rewards on any device through claims or self-attestation.

Leverage multi-channel communication to prompt engagement.

Choose from a wide range of redemption options using our fulfillment partner or your own.