Outcomes Based Wellness Incentives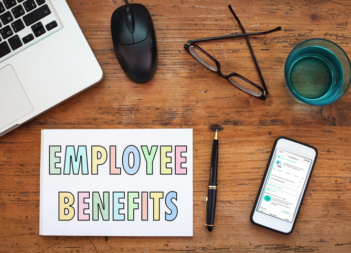 Most workplace wellness programs today use incentives as a tool to drive engagement and behavior change. A recent study by Fidelity Investments and the National Business Group on Health showed that the value of these incentives is increasing. In 2014 "employers plan to spend an average of $594 per employee on wellness-based incentives," an increase of 15% from the average reported for 2013.
The type of incentive is also changing, with more focus on results, often called outcomes-based wellness incentives, not just participation, and with greater linkage to health benefits. The Towers Watson 2013/2014 Staying@Work Survey reported that almost 4 in 10 US companies will raise premiums and deductibles in 2014 for individuals who do not complete the requirements of health management activities. The numbers will jump to 6 in 10 in 2015/2016. What's more, rewards or penalties for other biometric outcomes (e.g., health-contingent targets such as BMI, blood pressure, or cholesterol levels) will dramatically increase from 26% in 2014 to 68% in 2015/2016.
Outcomes-Based Incentives
As incentive programs become more sophisticated, it is imperative that the program is optimized to benefit the recipient (the employee) and the sponsor (the employer). Most importantly, the program needs to be simple to explain, fair and reasonable to all employees, and practical to administer. Our experience has identified five key steps for a successful program:
Wellness Targets: Consider what is achievable for a given population when setting targets. An analysis of PDHI benchmark data for the commonly used measures of BMI, blood pressure, total cholesterol, HDL cholesterol, and fasting blood sugar showed that:

52% of participants achieve 3 out of 5 measures in the healthy range. Obesity rates in the benchmark, for example, range from 18% in Colorado to 44% in Kentucky.
73% of participants achieve 3 out of 5 measures in the healthy or moderate risk range.

The profile of a particular employer population may differ quite significantly from these benchmarks based on demographics and location. Obesity rates in the benchmark, for example, range from 17% in Colorado to 47% in West Virginia.

Reasonable Alternatives: Develop reasonable alternatives for participants who do not meet targets. These alternatives should provide every employee with a practical option to qualify. This will avoid selection bias to the healthy, allowing full engagement of employees with health risks who will benefit most from participation. It will also anticipate resources required to deliver the alternatives. For example, if health coaching is offered as an alternative, program administrators should make available a sufficient number of coaches to meet with employees.
Communication: Ensure there is a process to clearly communicate, document, and manage exemptions. For example, a participant who is pregnant may not meet BMI targets and should not be excluded from incentive qualification.
Incentive Status: Provide timely access to information about program status and incentives earned – to both the individual and to program administrators. This keeps the participant engaged in the program, allows rapid resolution of issues, and minimizes administrative support.
Learn from Experience: Analyze results, gather feedback, and improve the design. Wellness program components and the associated incentives should adapt to the needs of the population and evolve over time.