Health Risk Assessment for Medicaid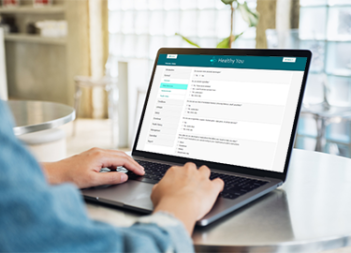 Starting July 1, 2017 Medicaid and Children's Health Insurance Program (CHIP) plans are required to make their best effort to conduct a health risk assessment within 90 days of enrollment for all new enrollees.
Many health plan clients already use ConXus Profile Health Assessment for Medicaid in both adult and pediatric populations. We deliver secure, scalable technology and comprehensive services to drive participation in hard-to-reach groups.
NCQA WHP 5 and HITRUST Certified, ConXus Profile is GINA complaint, meets CMS requirements for health assessments and includes:
Responsive-design for completion on a PC, tablet, or smartphone in over 100 languages.
Seamless integration into your member portal with your branding.
Scannable bubble forms for completion on paper in English and Spanish.
Facilitated delivery option for completion by a health navigator.
Actionable member report and provider report summary available online, for batch printing, and in XML or PDF format for integration into your EMR.
Comprehensive management and outcomes reports and data extracts.
Configurable incentive tracking and fulfillment options.


ConXus Profile Health Assessment is also available for Medicare and commercial populations.