Maximizing Health Risk Assessment Completion Rates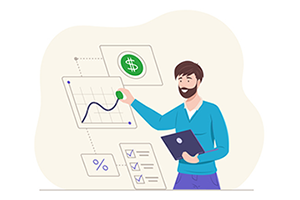 Stratifying members by health risk is essential for health plans to drive effective clinical interventions. Health risk assessments (HRA) are an important tool for collecting health risks and identifying barriers to care, particularly where claims data is limited. And for Medicare and Medicaid health plans, health risk assessment completion is required to meet program requirements.
Unfortunately, many health plans struggle with low member engagement and completion rates. To improve upon this, it is paramount that health plans develop a comprehensive strategy for health risk assessment completion that encourages member participation and meets regulatory requirements. Here are some ways you can improve your completion rates.
Provide a Simple, User-Friendly Experience
A positive user experience is essential for a successful health risk assessment program. To meet members where they are most comfortable, offer the assessment in multiple formats—digital; paper questionnaire; or facilitated by an enrollment specialist, broker, member services, or care team member on the phone or in person. Questions should present information clearly, using simple, plain language without medical jargon so they can be easily understood. Know your plan demographics and unique needs, offering the HRA questionnaire in additional languages where required.
Leverage Digital Technology
Digital tools offer a scalable, cost effective, and convenient option for HRA completion. According to Pew Research, 85% of Americans own a smartphone, including 61% of those 65 years  and older and 76% of those with incomes less than $30,000, so it is important to include a digital option in all your programs. Digital tools should be designed using a mobile-first approach, optimized for completion from a smartphone, tablet, or PC. Utilize targeted questions applicable to each member with branching logic to present only relevant questions. An intuitive, straightforward interface ensures users can navigate the process easily, while adhering to usability standards such as font size, color contrast, and page layout assists those with vision impairments.
Develop an Engagement Strategy
Developing an engagement strategy starts with a multi-channel communication plan. Understanding the program requirements for each population, including the timing of outreach attempts, the number of contacts, and the modalities to be used, is essential. Additionally, knowing your population and how they interact with your plan can be crucial for success; population characteristics may vary by market or region, and health risk assessment completion rates are improved when there is a localized solution. Finally, it is essential to leverage existing communications and touchpoints, such as including the HRA in the enrollment package, to increase engagement rates and improve overall member satisfaction.

Example Engagement Workflow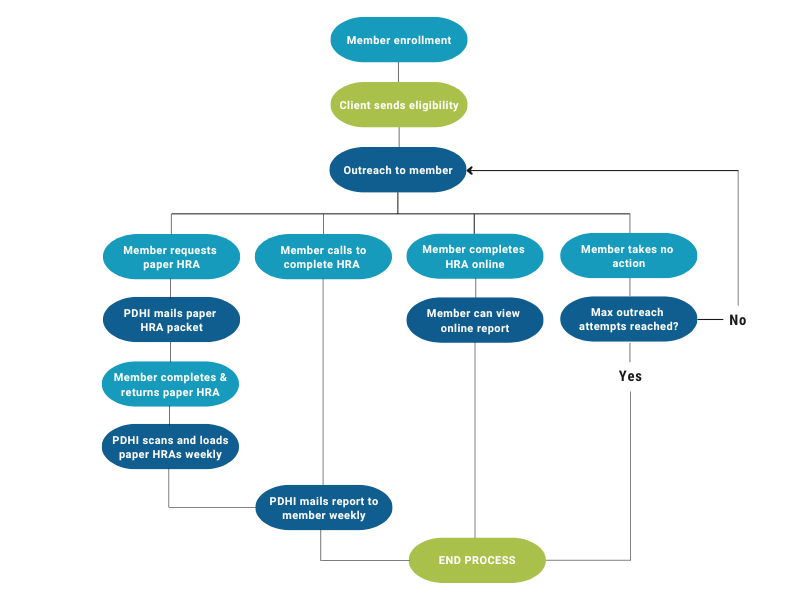 Motivate With Rewards and Incentives
Offering rewards and incentives can effectively motivate members to take action.  When designing a rewards plan, it is important to understand any limitations imposed by program requirements for defining qualifying individuals and allowable reward value and types. Where possible, offer a range of rewards that includes merchandise and gift cards to maximize the incentive. Lastly, simplify program administration and ensure the timely and prompt delivery of rewards.
Measure, Learn, and Improve
Monitoring performance and completion rates are essential for learning from experience and shaping future strategy. Keeping track of completion rates for each population, as well as the completion rate of each method (digital, print, phone), will provide greater insight into what works and what areas need improvement. The results can guide local outreach activities and incentive design to achieve better performance outcomes. Organizations can continue optimizing results across each plan and line of business with the right combination of monitoring, learning, and improvement efforts.
Health risk assessments are essential components of many healthcare plans today—but getting members engaged and participating isn't always easy! By following these tips about providing a simple user experience, developing an engagement strategy, offering rewards, and measuring performance regularly—you should see your participation rates increase significantly over time. Improved engagement rates in HRAs come with better quality measures, which will benefit your organization and its members.