PDHI Earns NCQA Certification Again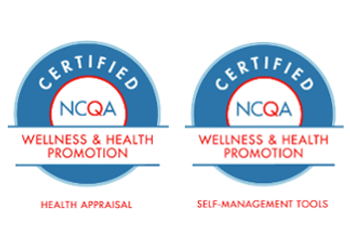 PDHI has earned certification for the fifth consecutive time from the National Committee for Quality Assurance (NCQA). As a result, our clients receive automatic credit when undergoing an NCQA accreditation survey.
NCQA, a private nonprofit organization, is the most widely-recognized accreditation program in the United States. It conducts a rigorous process to ensure that vendors like us, as well as health plans, hospital systems, accountable care organizations, and other providers of wellness programs, maintain the highest of health standards.
In addition to receiving Wellness and Health Promotion certification for ConXus Profile health appraisal (WHP 5) and ConXus Steps self-management tools (WHP 7), we also met NCQA standards for measuring effectiveness (WHP 13) and for privacy and confidentiality (WHP 3).
When applying for NCQA accreditation, wellness clients may use our certification in all applicable sections of their survey. Health plan clients receive automatic credit for Member Connections standards for health appraisals (MEM 1) and self-management tools (MEM 2).
NCQA accreditation applies to commercial, Medicaid, Medicare, and exchange plans. More than 40 states now recognize or require NCQA accreditation, many of which mandate it for Medicaid.
Download NCQA Health Appraisal Certificate
Download NCQA Self-Management Tools Certificate