PDHI Earns NCQA Certification for the 8th Consecutive Time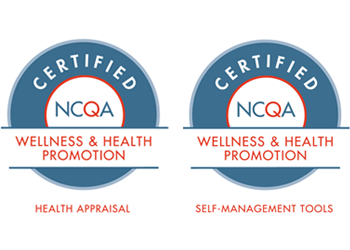 At PDHI, we focus on delivering best-in-class products to clients. That's why our ConXus health appraisal and self-management tools have earned certification from the National Committee for Quality Assurance (NCQA) every 2 years since 2008.
The standards are intended to help organizations achieve the highest level of performance possible, increase healthy behavior change in eligible individuals, and create an environment of continuous improvement. Working with PDHI guarantees your members access to evidence-based tools of the highest quality to improve their health.
"We're proud of having earned NCQA certification for the eighth consecutive time," said Jennifer Jolley, CEO of PDHI. "This achievement demonstrates our long-standing commitment to excellence and quality in the products and services we deliver to our clients."
Health plans using ConXus modules receive automatic credit when undergoing NCQA Health Plan Accreditation for 2022 PHM 4: Wellness and Prevention, Element A: Frequency of Health Appraisal Completion and Element B: Topics of Self-Management Tools. When wellness clients use ConXus modules in their application for WHP Accreditation, they automatically receive credit for health appraisals (WHP 5) and self-management tools (WHP 7).
Download NCQA Health Appraisals Certificate
Download NCQA Self-Management Tools Certificate
About NCQA
NCQA is a private, nonprofit organization dedicated to improving health care quality. NCQA accredits and certifies a wide range of health care organizations. It also recognizes clinicians and practices in key areas of performance. NCQA's Healthcare Effectiveness Data and Information Set (HEDIS®) is the most widely used performance measurement tool in health care.
NCQA accreditation applies to commercial, Medicaid, Medicare, and exchange plans. More than 40 states now recognize or require NCQA accreditation, many of which mandate it for Medicaid.