PDHI Enables MGM Resorts On-Site COVID-19 Testing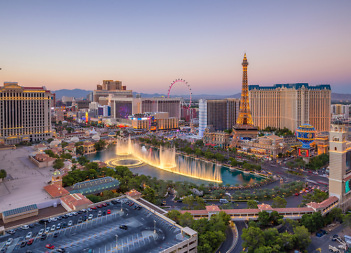 PDHI's ConXus Platform is providing the technology to support Impact Health's on-site COVID-19 testing for MGM Resorts International. MGM's "Convene with Confidence" plan is designed to facilitate the safe return of meetings and conventions at the company's properties in Las Vegas and throughout the United States. Convene with Confidence features a multi-layered approach to health and safety, including a partnership with CLEAR and rapid on-site COVID-19 testing performed by Impact Health.
"We are excited to provide our healthcare services to this groundbreaking initiative," said Impact Health CEO J. Michael McNamara. "Our mission is to help people return to their lives and Convene with Confidence will serve as a model for opening businesses and entertainment venues in a convenient and safe manner."
Related News
MGM Resorts International Announces Comprehensive Health and Safety Plan for Meetings and Conventions
ConXus COVID enables COVID-19 testing programs for return-to-work and workforce safety monitoring. Highly flexible, ConXus COVID can be configured to meet the testing needs of each workplace based on the type of work and local environment.
Supporting laboratory testing and point-of-care testing with real-time data capture, ConXus COVID manages registration, assessment, scheduling, and reporting of results.