Challenges & Events
ConXus Connection delivers localized workplace challenges and events designed to help participants motivate, encourage, and challenge each other to meet health goals and earn rewards.
Challenges
Each challenge focuses on one small behavior change. Repeating the same simple daily action, such as adding more steps or eating extra vegetables, for a number of weeks develops the healthy habit.
Alerts and reminders trigger action, peer groups provide support, while team leaderboards, interactive maps, and progress charts enhance motivation.
The following wellness challenges are available:

Bases Loaded
Swinging for the fences for a healthier tomorrow

Hoops for Health
Shooting for a healthier lifestyle on and off the court

Eat Well
Reaching the next level in healthy eating with better food choices

Great River Walk
Journeying down the Mississippi while adding more activity

Better Bites
Consuming more fruits and veggies for better health

Big Island Trek
Exploring this exotic Hawaiian isle while increasing physical activity

Hydrate for Life
Drinking a little more water to refresh the day

Make a Move
Boosting physical activity to benefit mind and body

Relax and Revive!
Renewing outlook with just a few moments of downtime

Strong to the Core
Improving balance, flexibility, and back health with simple exercises

Sleep Smart
Getting enough rest to improve daily performance

Lose for Health
Losing a little weight for big health benefits

Page Turner
Reading for fun, relaxation, and new insights

Maintain Don't Gain!
Preventing weight gain while enjoying the holidays

Step Up
Stair-climbing for better stamina and strength
Challenges can be deployed to a wellness program as one of the following types. Not all options are available for each challenge.
Personal challenges allow participants to enroll in at any time, based on their personal goals.
Corporate challenges have a fixed start date and duration, and can be deployed as:
Individual– where participants work individually to reach milestones
Team– where participants form teams and work together to reach milestones
Personal and individual challenges support peer groups, allowing participants to share progress with friends.
Participants can easily track progress manually within the Wellness & Benefits Hub. For activity challenges, data may be autologged from a range of popular fitness devices and activity trackers.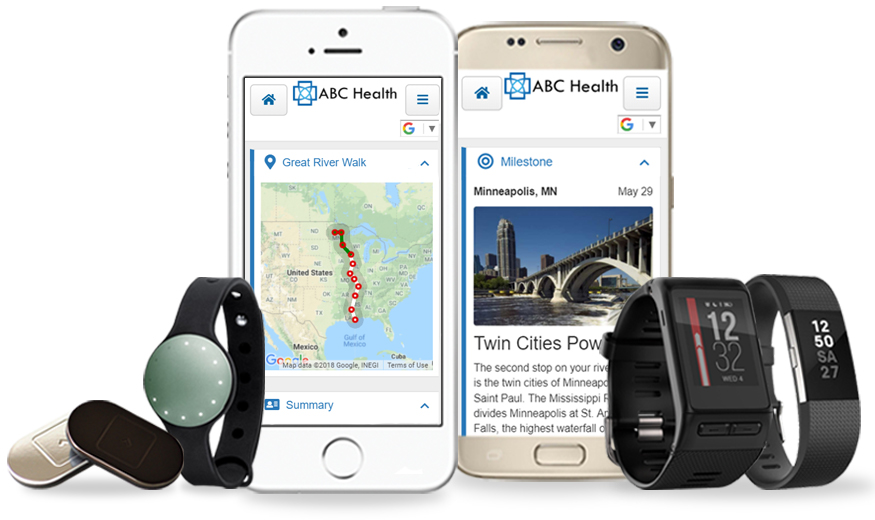 Challenges can be delivered as a standalone or combined with other ConXus modules. Client configuration options determine the start date, duration, and incentive points available for a challenge when it is deployed to a group. A customizable toolkit of promotional materials includes poster templates, mailers, and a how-to guide for wellness coordinators.
Events
Employer-defined health events or activities may occur throughout the year. They can include employer-sponsored activities like a wellness seminar and community programs like a walk/run or flu shot clinic.
Clients can maintain the list of available activities and configure events to:
Take place on a specific date or during a defined period
Allow completion by participant self-report or by an administrator
Deliver event information and communication materials
Define incentives awarded for completion of each event
Management Reporting
Client administrators run self-service reports showing participation and progress. Reports can be run by service level, date range, and employer group or subgroup.