Using Wellness Programs to Combat COVID-19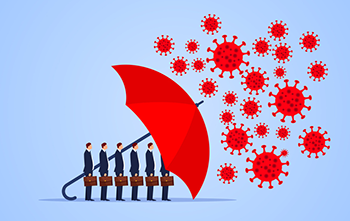 With more than 68,400 confirmed cases,1 the United States is now experiencing a wave of COVID-19 (coronavirus) cases. Nearly every type of business has been impacted. Many are combating the spread with timely initiatives to keep their employees and clients healthy.
"The best way to prevent and slow down transmission," according to the WHO, "is be well informed about the COVID-19 virus, the disease it causes and how it spreads."2
Health and wellness programs can be reliable sources of information about preventive measures to limit the virus spread. Social distancing, accurate identification of symptoms, and compliance with company guidelines can work together to keep employees healthy.
To help educate wellness program participants, the ConXus Portal now includes coronavirus resources from our trusted partner Healthwise. Topics cover best practices for hand washing, social distancing, and seeking treatment. Articles and videos appear in both English and Spanish.
To help participants comply with social distancing advisories, PDHI is developing Health at Home, a challenge featuring physical activities for individuals and families to perform at home.
The COVID-19 Resources widget and soon-to-launch Health at Home challenge are designed for easy access on the participant dashboard along with program news, notices, and videos.
Further Reading
Cases in US. Coronavirus disease 2019 (COVID-19). CDC. Updated daily by 8 pm ET. https://www.cdc.gov/coronavirus/2019-ncov/index.html
Coronavirus. Health topics. World Health Organization (WHO). https://www.who.int/health-topics/coronavirus