What Is a Biometric Screening?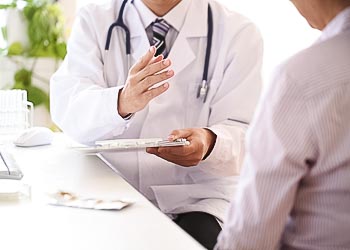 A biometric screening, sometimes called a biometric health screening or biometric assessment, provides a clinical assessment of key health measures. These results may be used to identify certain health conditions, such as diabetes and heart disease, or to indicate an increased risk for these conditions.
A biometric screening is an important part of a health and wellness program. A screening may be conducted at an employer health fair, at a commercial laboratory, at a provider's office, or at home using a kit. Most employers offer a variety of options to allow all employees, and sometimes spouses, to participate in the screening program.
Screenings in wellness programs are used to:
Identify participants who would benefit from health coaching
Provide validated data for results-based incentive programs
Measure program outcomes over time
Help participants make the right health choices
Screening results are often combined with health risk assessment questionnaire data about lifestyle behaviors and health status to provide a detailed assessment of an individual's health.
Blood Draw or Finger Stick
A biometric screening usually includes some body measurements and collection of a small blood sample. The blood sample may be collected by venous blood draw or finger stick. For a blood draw, samples are processed at a central laboratory, which allows more tests to be performed but introduces a lag of 7 to 10 days before results are available. For a finger stick, samples are processed onsite, and the participant can be given immediate feedback. A finger stick is also usually faster than a blood draw and is considered by many participants to be less invasive.
Wellness Screening Measures
The screening measures collected are determined by the goals of the health and wellness program and the characteristics of the population being tested.
Body measurements may include:
Height and weight — to calculate body mass index as a measure of obesity
Body fat percentage — an alternative measure of obesity
Waist — a measure of abdominal obesity and an indicator of diabetes risk
Hip — to calculate waist-to-hip ratio, a measure of abdominal obesity
Neck — to calculate sleep apnea risk
Blood pressure — to calculate cardiovascular disease risk
Tests using the blood sample may include:
Lipids (HDL, LDL, total cholesterol, triglycerides) — to calculate cardiovascular disease risk
Blood glucose — to calculate diabetes risk
Cotinine — to detect tobacco use
Managing Wellness Screening Data
A big challenge for health and wellness programs is collecting data from all the different screening sources, verifying eligibility, consolidating results, managing exceptions, and providing timely feedback to participants. In many cases employers and wellness vendors underestimate the complexity of using screening data for results-based incentive programs. To optimize the investment in biometric screenings, wellness programs should use robust technology that allows targets to be set, reasonable alternatives to be managed, and results to be reported in real time.