Your Wellness Portal: Mobile Web or App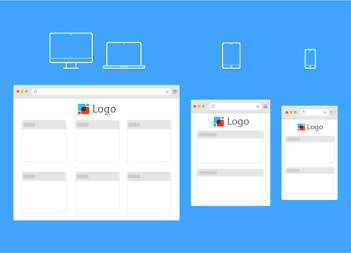 Many articles have been written about the pros and cons of mobile web versus native app. Each method of designing and building a mobile solution comes with its own set of benefits and drawbacks. To choose the right approach, it is important to understand the key differences between the two and then to prioritize your business requirements.
The Differences
Both mobile websites and apps can be accessed on handheld devices such as smartphones and tablets. A mobile website is accessed using a browser, the same as any other website, but is designed for a smaller display and touchscreen interface. Apps are downloaded and installed on the device from a device-specific app store or market. They run directly on the device and do not use a browser. Mobile websites always require an Internet connection; many apps can be accessed without a connection, although some may periodically download content and data.
The ConXus Wellness Portal
We identified the following business requirements as most important to our target audience, which led to the selection of a mobile-web design approach for the ConXus Wellness Portal.
Consistent User Experience – A frequent request we heard from clients was to provide the same functionality and look as the desktop across all mobile devices. Responsive design technology allows a single website to be optimized for desktop, tablet, and smartphone. Native apps, however, require a separate version to be developed for each device, in addition to the website, making this much harder to achieve.
White Label – The ConXus Wellness Portal is delivered as a white-label solution and is often integrated into a client web portal. This requirement is readily supported by a mobile website but would need extensive custom development, including involvement of the client portal team, to achieve the same result with a native app.
Data Security – The security and privacy of protected health information (PHI) is always a high priority for us and our clients. So any native app would need to use a connected model, to avoid storing PHI on a potentially unsecure device. Thus the benefit of using a native app offline is negated, and going mobile web gives us the advantage of leveraging all the security features of the HITRUST CSF Certified ConXus Platform.
Maintainability – Another important client requirement is the ability to rapidly onboard new groups, modify program content, and transition groups to new programs with minimal support and no downtime. Updates to a native app require distribution to each app store or market, and then rely on each user to download the new version, so there is no guarantee that all participants are using the current version. With a mobile website, changes are pushed once and are then immediately available to all users, giving much greater flexibility to make updates at any time.