What Is a Biometric Screening?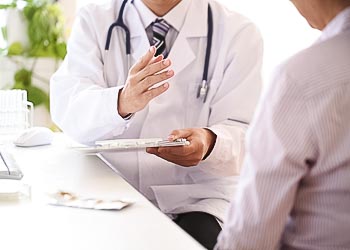 A biometric screening, sometimes called a preventive health screening, provides a clinical assessment of key health measures. Biometric screenings are an essential health care strategy that can provide early diagnosis and treatment and improve quality of life. They may be used to identify certain health conditions, such as diabetes and heart disease, or to indicate an increased risk for these conditions. Research shows that six in ten Americans live with at least one chronic disease like heart disease, stroke, cancer, or diabetes. This highlights the need for screening results that offer insight into a participant's overall health so that the data can be translated into actionable goals.
Biometric screenings are used to:
Help participants make the proper health and lifestyle choices
Measure changes in health over time
Identify participants who would benefit from health coaching or other health management programs
Profile a population to decide which health programs to offer
A biometric screening may be conducted at an employer health fair, commercial laboratory, physician's office, pharmacy, or home using a kit.
Screening results are often combined with health risk assessment questionnaire data about lifestyle behaviors and health status to provide a detailed assessment of an individual's health.
What is Measured?
A biometric screening usually includes body measurements and a small blood sample collection.
Body measurements may include:
Height and weight — to calculate body mass index as a measure of obesity
Waist — an indicator of diabetes risk
Blood pressure — to calculate cardiovascular disease risk
Tests using the blood sample may include:
Lipids (HDL, LDL, total cholesterol, triglycerides) — to calculate cardiovascular disease risk
Blood glucose — to calculate diabetes risk
Cotinine — to detect tobacco use
Managing a Screening Program
A successful screening program requires robust technology to manage screening locations, services, scheduling, and the collection and reporting of results.
Easy-to-use, self-service tools that allow participants to select the test type, location, appointment, or delivery address based on available options improve engagement.
Consolidation of screening results from all sources, extensive reporting, and data export options are needed to identify targets for intervention, profile a population, and measure progress over time.
Editor's Note: This post was originally published on February 20, 2015 and updated September 2, 2022.
Get the Infographic
What is a Biometric Screening Infographic