5 Technology Trends for Preventive Health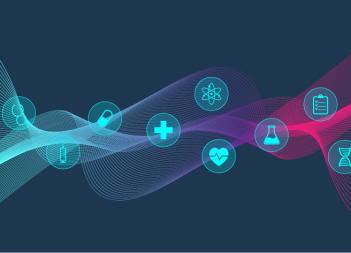 Healthcare technology continues to improve outcomes and productivity while advancing processes and practices.  Most importantly, it promises to improve population health management strategies and enhance the quality of care, impacting patient experience and outcomes.
Over the past two years, the COVID-19 pandemic forced a change in how businesses operate across all industries, and healthcare was no exception. In response, the healthcare sector quickly adapted and looked to technology to face the challenges of COVID-19 and the needs of patients and providers more efficiently. As a result, the industry is seeing a boom in these 5 modern technologies that are shaping the future of preventive health:
Alternative medical testing options
Innovations in remote patient monitoring
Artificial intelligence (AI)
Building upon personalized care
Social Determinants of Health and the expanding use of online assessment tools
Pandemic Paves the Way for Alternative Methods for Care
Driven by social distancing and the fear of in-person appointments due to Covid, patients are turning to alternative options for routine preventive care to limit their exposure to the virus. This has caused a rise in the demand for:
Telehealth – Online video sharing and communication through a web browser or downloaded application with live doctors for diagnosing conditions and providing treatment plans.
At-home test kits – Applications to support the process for ordering, payment, and sharing of results for at-home test kits (e.g., non-invasive fingerstick, covid tests)
Pharmacy Point of Care Portals – Digital tools to support the evolving role of pharmacists for scheduling, messaging, and capturing and delivery of results from drive-thru or on-site point-of-care tests and vaccinations.
Demand for these emerging technologies remains high in 2022 driven by convenience and as the nation sees an uptick in the number of remote workers. Wellness programs are starting to adopt these care models as alternatives for onsite screenings and in-person health fairs; requiring wellness platforms to provide the capability to manage data from and integrate with these applications.
Increase in Remote Patient Monitoring
Wearable health care devices have recently skyrocketed in popularity. The Business Research Company states, "Intelligent wearable sensors promote the transformation of healthcare from a traditional hospital-centered model to a personal portable device-centered model." The wearable device market includes a variety of in-home health tech that will analyze physiological data over time, including heart and respiration rates, blood pressure, temperature, and sleep activities. Individuals suffering from chronic diseases such as diabetes and high blood pressure can rely on these wearable devices to provide convenient access to real-time data at any time to improve the management and monitoring of their cardiovascular function.
Acceleration in Artificial Intelligence (AI)
Although the use of AI or artificial intelligence is not new in healthcare, the development of this type of technology in healthcare has accelerated significantly in recent years. AI is beneficial in many ways, including developing new pharmaceuticals, triaging, and orientating patients, computer-assisted surgery, or improving diagnosis processes through virtual assistants. AI technologies are used to collect, analyze, and utilize data to automate specific recurring tasks and allow clinical teams to focus on tasks with higher value.
Personalized Care Takes on a New Meaning
Personalization continues to be a topic of interest as health professionals become increasingly aware that healthcare isn't a one-size-fits-all approach. Modern technology allows for a far more personalized approach.
In 2022, we are seeing increasing importance and heightened demand for smarter technology that bases health recommendations on the person's interests, medical history, goals, and health risks. Using patient portals to interact with, nudge, and target patients with personalized messaging to take preventive action and share results have increased dramatically. These advances will enable care teams to make value-based health care possible. Health prevention programs continue to make strides toward a more personalized user experience to improve outcomes and influence member engagement.
Social Determinants of Health (SDOH) Steals the Spotlight
In 2022, healthcare providers have considered SDOH with greater attention and evaluate patients' medical histories more broadly, considering factors such as housing insecurity, food insecurity, social support, and safety. Providers are extending the use of the data collected from tools like an online assessment to share SDOH and other health risk data across the care model. By incorporating measures and improvement activities that promote more equitable care and outcomes based on patients' SDOH predisposition to certain diseases, care teams will shift from symptom management to prediction and prevention to stop adverse health conditions and reduce expenses.