PDHI's Commitment to Supporting Diversity, Equity, and Inclusion (DEI) Efforts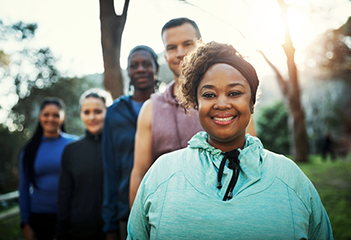 PDHI is committed to fostering, cultivating, and preserving a culture of diversity, equity, and inclusion through business practices and product offerings, which may include technology solutions or services. PDHI places a high value on promoting and maintaining an inclusive and equitable environment for all individuals, regardless of their background, race, ethnicity, gender, sexual orientation, age, religion, or any other characteristic that might otherwise create barriers or discrimination. By prioritizing these values, PDHI seeks to create a more inclusive workplace, better serve its customers, and contribute to a more equitable and just society.
"At PDHI, we recognize that diversity, equity, and inclusion are not only important values but essential components of our business. We are committed to creating a workplace that embraces and celebrates differences and developing products and policies that promote equity and access for all." – Jennifer Jolley, CEO, PDHI.
Embracing a Diverse Workforce
We embrace and encourage our employees' unique differences.  All employees are valued for their unique talents and contributions that help us achieve our business goals. Through our Diversity, Equity, and Inclusion Policy, we seek to create a corporate culture where all employees can reach their full potential and maximize their contributions. We are committed to our employees' dignity and well-being and make every effort to provide all employees with a safe and professional work environment.
We strive to treat our employees fairly and respectfully and maintain a workplace free from discrimination, harassment, and other offensive or unprofessional behavior, as stated in the company's anti-harassment policy. Employees are always expected to treat others with dignity and respect in the workplace, at company-sponsored events, at all work-related functions, and in public settings where the employee's association with PDHI is known, such as social media platforms.
Employees are required to attend annual training to promote a greater understanding and enhance employee knowledge of our diversity, equity, and inclusion initiatives.
Developing Technology & Services that Foster DEI
Authentic Visual Representations
Images and graphics are essential in creating an inclusive environment. We carefully select images and graphics representing a wide range of ages, races, genders, and abilities, ensuring everyone feels welcome and represented.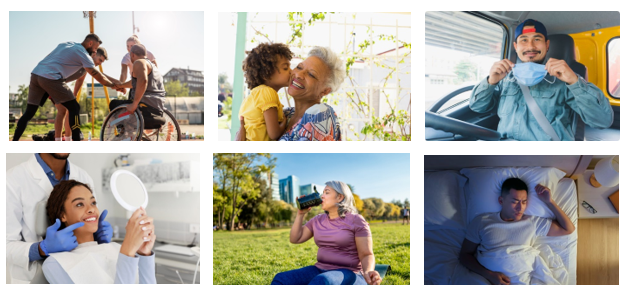 Health Content that Embraces Inclusion
Content is one of the essential elements of our platform, and we make sure all content can be understood by everyone. This is achieved by using gender-neutral pronouns, avoiding stereotypes, and using language that is respectful and inclusive of all individuals. We use a 6th-grade reading level to ensure that everyone can comprehend our health information, regardless of their literacy level. Our platform offers a wide range of activities, self-management tools, and challenges that cover various health topics to provide something for everyone, regardless of age or health status. We are also gender-sensitive, asking about gender at birth and health equity questions to ensure that all users are represented.
PDHI follows the National Culturally and Linguistically Appropriate Services (CLAS) Standards in Health and Health Care published by the Office of Minority Health, US Department of Health and Human Services. The National CLAS Standards are intended to advance health equity, improve quality, and help eliminate healthcare disparities by providing a blueprint for individuals and health and healthcare organizations to implement culturally and linguistically appropriate services.
Reasonable Alternatives for Incentives
We believe that providing reasonable alternatives is essential in ensuring all users have an equal opportunity to participate and earn rewards in our programs. Our incentive management system supports built-in reasonable alternatives, allowing users to choose alternative methods to fulfill an incentive-earning activity if they are unable to participate in certain activities due to their health or other qualifying exemptions.
Assessing Health Equity & Social Factors
We assist our clients in evaluating the social determinants of health (SDOH) affecting their population and collecting health equity data through health assessments, also known as health appraisals. The questions and response options follow CDC recommendations and comply with National Committee for Quality Assurance (NCQA) Health Equity Accreditation standards. The information gathered from an individual includes:
Race/ethnicity
Language
Gender identity
Sexual orientation
Housing insecurity
Food insecurity
Social support
Safety
We have taken great care to use text and questions that are easily understandable and respectful to users from all backgrounds, regardless of age, gender, education, and socioeconomic status. This approach ensures all users feel comfortable, allowing for more accurate and meaningful results.
Collaborating with Like-Minded Partners
We ensure that our partners who integrate into our platform align with our values. For example, our health library provider, Healthwise, uses language and visuals that connect with and feel relevant to diverse audiences using the health education module. Diversity and inclusion are woven into the fabric of Healthwise content. More than just a few programs or initiatives, diversity, and inclusion are a fundamental and ever-evolving part of the Healthwise content development framework.
Healthwise videos used throughout our applications meet or exceed required WCAG standards 2.0 AA. Videos include:
Closed captions
Transcripts
Narration
Some audio descriptions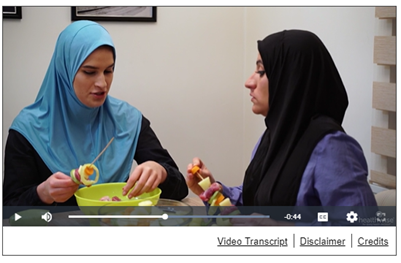 Our reward fulfillment partner,
Online Rewards
, also shares our commitment to diversity and inclusion. "Online Rewards is committed to encouraging and protecting the Equality, Diversity, and Inclusion of our team and place of business, as well as our clients and the public." PDHI's ConXus Rewards application is integrated with Online Rewards' offerings, allowing both companies to provide our clients with even more comprehensive and inclusive solutions.
Accessibility for All Users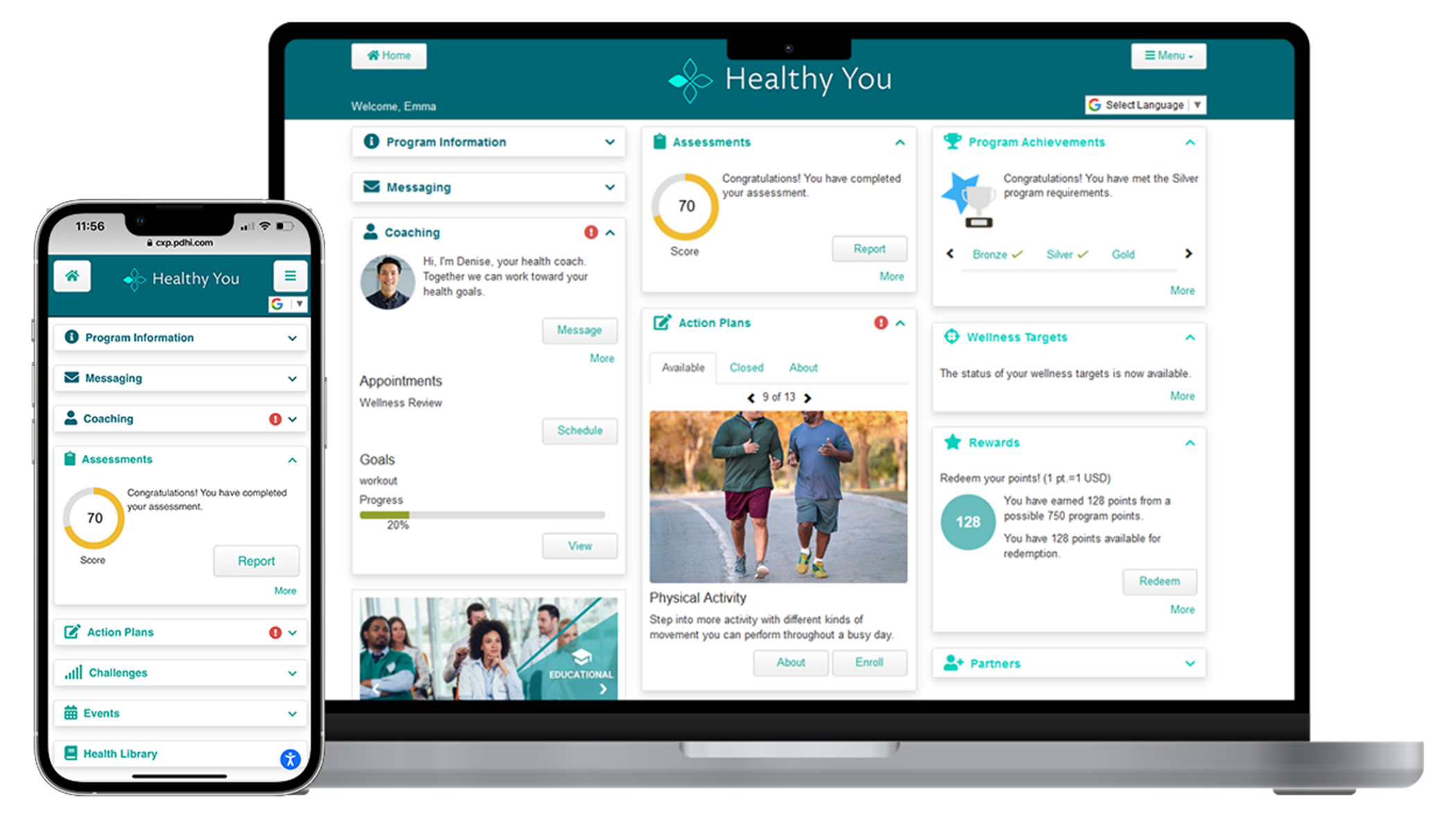 We prioritize user-centric design, and responsive design is pivotal in our approach. Our websites and applications are crafted to be accessible and functional across a wide range of devices, encompassing touch-enabled smartphones and tablets and traditional workstations employing keyboards and mice. By employing responsive design techniques, we ensure that users can seamlessly interact with our platforms, regardless of their chosen device. While the content and core functionalities remain consistent across all devices, our UI is thoughtfully modified to harness the unique capabilities of each device. This approach empowers users to navigate and engage with our offerings effortlessly, as the layout and design elements automatically adapt to the screen size and input method. Users can expect a tailored and intuitive experience while enjoying the same comprehensive content and feature set, whether on a touch-based mobile device or a desktop workstation.
We ensure that our platform is compatible with the latest version of all modern browsers, including Google Chrome, Safari, Firefox, and Microsoft Edge, to provide our users with a seamless browsing experience. We also offer telephonic support and paper mailings so that no one is excluded based on their internet access. At PDHI, we strive to create inclusive and adaptable user experiences that cater to the needs and preferences of all our users.
Removing Barriers for Users with Disabilities
We believe that everyone, including those with disabilities, deserves equal access to our platform. In accordance with this belief, our platform adheres to Section 508 of the Rehabilitation Act and the Americans with Disabilities Act, as well as Web Content Accessibility Guidelines (WCAG 2.0) Level AA standards. To further support members with disabilities, we offer additional features such as closed captions in videos to support people who are hard of hearing and the ability to increase the text size to support the visually impaired. Moreover, we have also equipped our support and coaching personnel with tools that can be used to help members navigate the website or complete program activities on behalf of the user.
Another way the ConXus Platform supports those with visual impairments is through supporting our clients with white-labeling our solutions using color contrast recommendations that follow WCAG 2.0 guidelines.  Color contrast is an important aspect of web design that can greatly impact users with disabilities, particularly those with visual impairments. Color contrast can make a website more accessible to users with disabilities, such as color blindness or low vision. By providing enough contrast between foreground and background colors, text and images become easier to see and read.
Ongoing Initiatives to Further Our DEI Efforts
At PDHI, we are committed to advancing the principles of Diversity, Equity, and Inclusion and continuously seek to enhance our policies and procedures to align with our DEI objectives. Our ongoing efforts reflect our unwavering commitment to creating products and services that uphold these values.
In summary, we are committed to creating digital health and wellness solutions that are accessible, inclusive, and equitable for all users. This can lead to increased engagement and participation from a wider audience, ultimately contributing to the success of our programs and initiatives.
"At PDHI, we believe that DEI is not just a buzzword or a checkbox but a fundamental aspect of our responsibility to the communities we serve. By prioritizing DEI in our operations, we are not only fulfilling our legal and ethical obligations but also driving meaningful change in the healthcare industry," says Lee Penn, CFO & CCO. "I am proud to be a part of a company that prioritizes these values in all our operations."
We believe everyone deserves access to high-quality health and wellness resources and support, and we are dedicated to making that a reality through our platform. Thank you for being a part of the ConXus community.